Welcome To NBCFC Church
Bible declares "The Lord inhabits the praises of His saints" (Psalm 22:3). At NBCFC we love to worship God through Gospel Praise, Believing Prayer and Proclamation of His Word. The congregation is encouraged and inspired every time we gather. We love Christ and invite you to celebrate His presence with us this Sunday at 11:00 a.m.
Learn More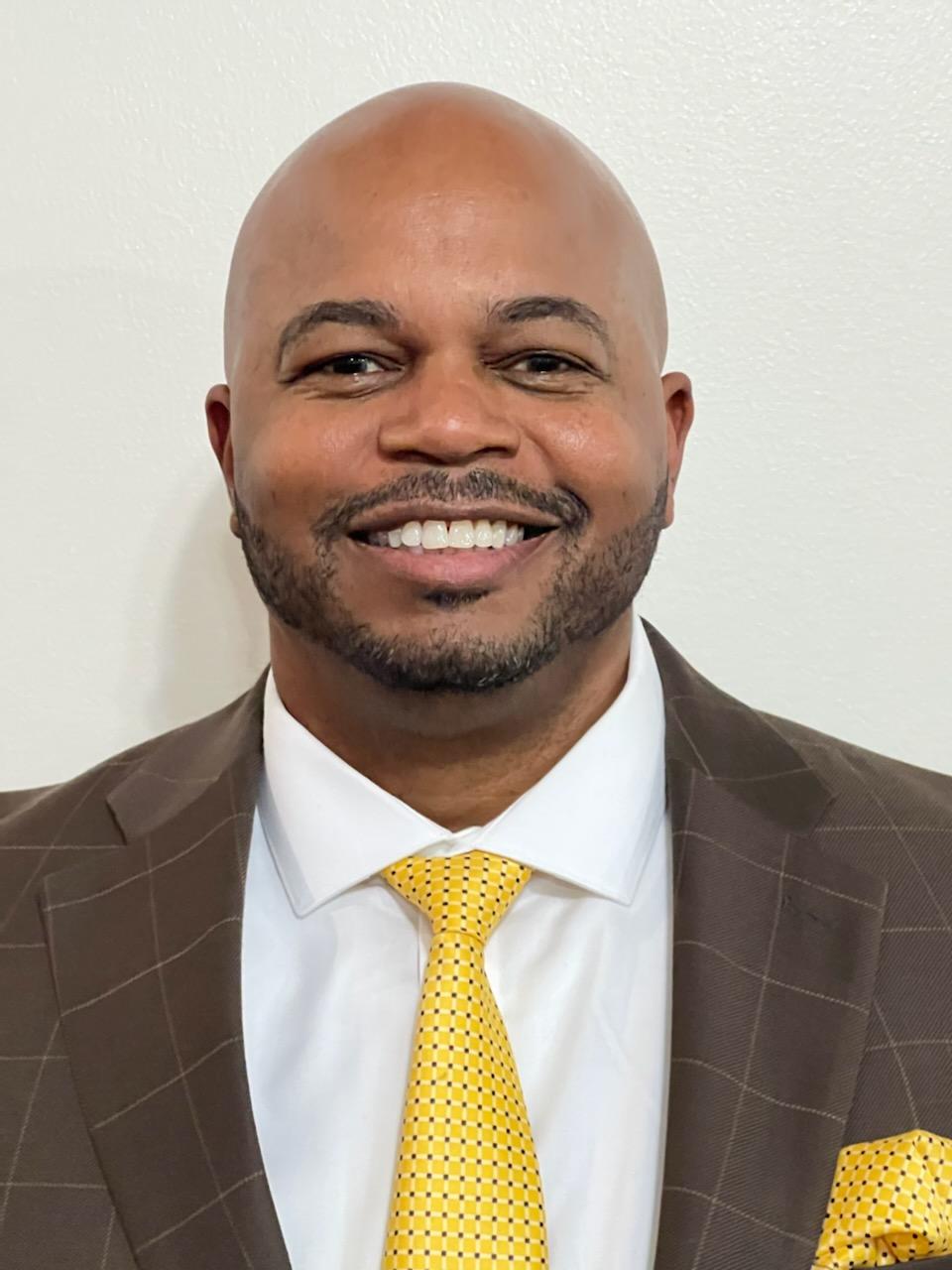 Alfred B. Richardson
Pastor
Rev. Alfred B. Richardson is an Ordained Minister who attended The Rock School of Ministry where he received his Theology Certificate of Completion in January 2009. Prior to being called as Pastor at New Beginning Christian Fellowship Church in West Covina, CA, he served and belonged to True Vine Missionary Baptist Church in Lynwood, CA. Rev. Richardson's passion is to bring excitement to the body of Christ through scriptures and breaking down the word of God for complete understanding while using God's word with application for today. He has a deeper passion for teaching the word of God to our younger generation which is detrimental to the growth of God's Church.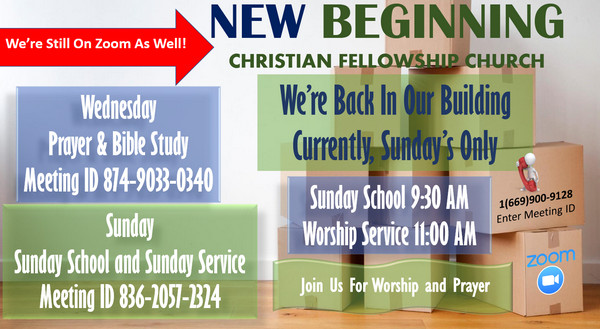 Zoom Church Bible Study
If you cannot connect to the Zoom via Computer, please call 1-669-900-9128 US (San Jose) and enter the Meeting ID number:
WEDNESDAYS PRAYER 1:30-2:00 pm ▪ BIBLE STUDY 2:00-3:00 pm: CLICK HERE- Meeting ID: 874-9033-0340
SUNDAYS  SUNDAY SCHOOL 9:30-10:30 am ▪ SUNDAY SERVICE 11:00 am-1:00 pm: CLICK HERE- Meeting ID: 836-2057-2324
 We would also like to make you aware of your options for giving. You may mail your tithes or click on Tithes/Donations
Address: 114 S GLENDORA AVE WEST COVINA, CA 91790
PASTOR'S (OUR)VISION FOR NEW BEGINNING CHRISTIAN FELLOWSHIP CHURCH
"Reaching The Lost At Any Cost By Building The Church From The Inside Out"
HERE'S HOW:
By Learning God's Word
By Fellowshipping with the Saints (Men, Women, and Children)
By Praying and Caring
By Serving and Worshipping God